Disclaimer:
This post contains references to products where I received commissions for purchases made through links. This is to help support my blog and does not have any impact on my recommendations.
Domain.com
You won't be able to make a name in the online market and e-business without having the right web hosting. To venture into e-commerce, web hosting is one of the best options that are cheap and will help you organize and run your website properly.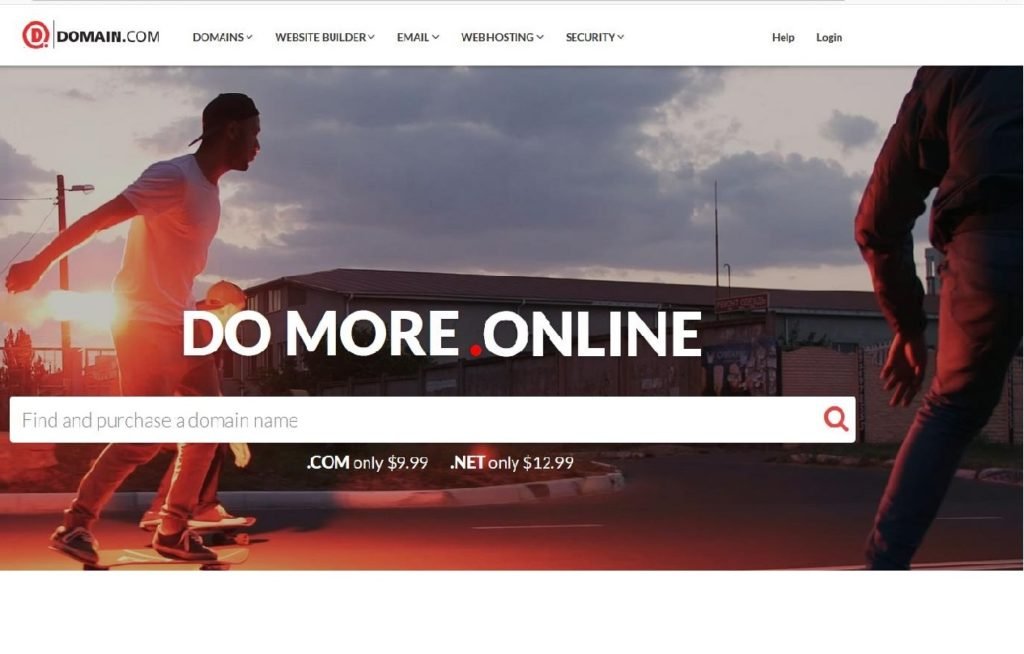 One of these web hosting services is Domain.com. It started off as a simple domain name registrar and ventured into hosting plans for e-commerce, VPS and Linux hosting. With domain.com you can obtain domain names, drag and drop website builder, WordPress hosting and unlimited disk space.
One of the top highlights of domain.com is the fact that they feature unrestricted disk space and bandwidth on their lowest cost plans that will help them store as much data for their website as they want.
But things like FTP logins, email accounts and databases are limited and can be revised in the expensive hosting packages.
With Domain.com you would also need to pay to see the full library. Other than that the Content Management systems include WordPress, Drupal, CubeCart, Joomla etc.
Domain.com guarantees a 99.9% uptime that is pretty common for the industry but something to keep in mind is that there is a moment of few minutes of downtime per month. Other services include redundancy, backups, all-time monitoring, redundant cooling and UPS backup.
The customer support for Domain.com is pretty high quality. Apart from their availability 24/7 you can call them toll-free from inside the US and can also have a live chat anytime.
The knowledge base of domain.com is undoubtedly significant that covers all big and small topics relating to web hosting that you will want to know. For beginners, this completely is a blessing because they can find the responses to pretty much all of their issues. They can receive help from the Basic User Guide to navigate around small functions.
Apart from that, if there are more expert users, they can contact live chat and support to find answers to more technical circumstances.
The Control Panel at Domain.com is customizable but it is not offered in every package. It is present in higher tier VPS plans for free but not on the entry one.
Domain.com also comes with some noteworthy deliverables like $100 Google Adwords bonus, Website builder, SSL certificates, Easy install Scripts, $100 Bing and credit.
Domain.com begins with the most affordable package of $2.82 and presents a money-back guarantee of 30 days. This guarantees that the service is good.
Pros
Affordable and cheap Introductory prices.
You can buy many website products under a single platform.
There are a lot of options for domain name registration.
Money-Back guarantee.
Cons
No cPanel.
The general performance is not optimized for large or resource-intensive sites.
Summary
This is a reasonably priced web hosting provider that is eco-friendly as well. It will help your online business to widen and preserve a well known rank amidst other vendors on the internet. This will build website visitors and more business definitely. Domain.com is a one-stop hosting shop enabling e-commerce to grow.